Women's 925 Sterling Silver Moissanite Stud Earrings
Item Type: Women Jewelry
Material: 925 Sterling Silver, Moissanite
Earrings Type: Stud
Package Includes: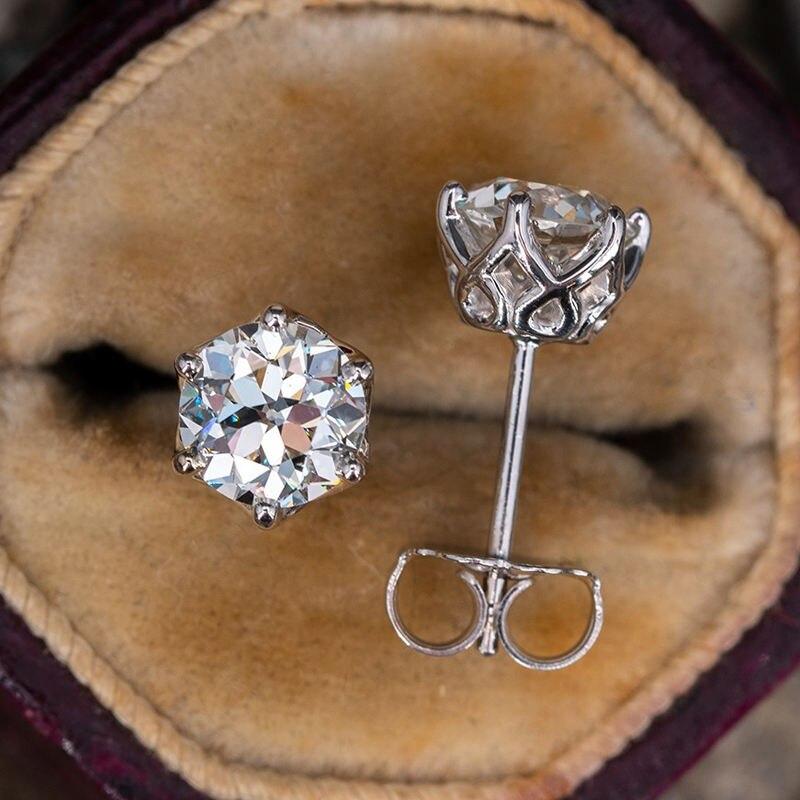 I am a repeat customer and these are lovely. Packaged carefully, shipped quickly and they sparkle like diamonds. I love it. I will buy again.
Yeah, guys, that's good praise. Play no worse than my Yakut diamonds, with which I compare in the photo. Size 0'5 carat is exactly the size that is needed to mislead everyone: that it is a real diamond or not? :) thanks to the seller.
Everything is fine, the earrings sparkle like diamonds
Both gloss or cutting are satisfied. You're definitely different from Cubic.